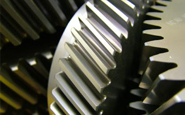 WS2 Coatings Ltd. are a coatings specialist servicing the Engineering, Plastics, Automotive and Rubber industries.
Based in Holme on Spalding Moor near York, we are an engineered coatings company solving industrial problems.
WS2 Coatings are the sole licencee for WS2 coating, a specialised dry coating lubricant. This unique coating out-performs other dry coating lubricants and is extensively used in many industry sectors.
We also hold the sole UK licence for Nicklon-Plus®, which is a coating release solution, improving release with PCV, K-Resin, Vinyl, Nylon and Polyurethane. This product is invaluable in numerous rubber and plastic applications.
The industry sectors we work with include Engineering, Plastics, Automotive and Rubber. WS2 Coatings Ltd. is pleased to offer the highest quality standards required for UK and International projects.
Useful Links and Information:
Space devised dry lubricant (WS2) leads a sampling of technology transfers in industrial productivity and manufacturing technology
"Today only dimly remembered by space enthusiasts and not at all by the general public, the Mariner missions of the 1960s and 1970s constituted one of the most successful of all NASA programs in the early days of U.S. space research…" Read the full article here: